Pool Open Monday June 8th 2020
Los Paseos HOA Pool –New COVID-19 Operating Rules
Guidelines for how many people can use certain spaces
Pool hours
▪ Three sessions through reservation only
• 12:00 to 2:30 pm
• 3:00 to 5:30 pm
• 6:00 to 8:00 pm
• The 30-minute breaks are for staff breaks and facility sanitizing
Reservation will be on-line through SignUP Genius via the LPHOA website or QR code.
• One reservation per homeowner/associate membership per day
• Maximum of twenty reservation spots per session
• NO GUESTS allowed at this time!
Sign up for the Pool with the link below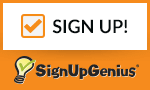 Lap Swim Available (with no lifeguards)
• 8:00 to 10:00 am AND 8:00-9:00 PM (all days) **Please email the manager for
specific details.
Pool spacing
▪ Pool will be divided into 8 sections using floated lines and lane lines
• Family use only
• 20 minute intervals
• Includes a center lane for 2 person lap swim
• Coordinated by the Deck Guard
Baby pool will be divided into 4 sections
Lifeguard spacing
▪ The lifeguard chair will have cones/stanchions to indicate a safe distance from members;
please do not approach the lifeguards in the chairs!
• These cones/stanchions will not to interfere with the lifeguard duties
Common eating areas are to be used similar to restaurants
▪ Family groups only
▪ 6 foot spacing
▪ Eating area tables must remain in place
Pool deck area spacing
▪ Lounge chairs and round tables & chairs will be numbered and spaced according to
Social Distancing guidelines, and must remain in place. Families will be assigned an
area upon arrival.
BBQ Area Use
Unfortunately, we have not found safe guidelines for BBQ area use
No Access
No Pool Parties
No grills of any kind
However, homemade or takeout food may be brought into the facility.
Member Policy
All Members must:
▪ Get a Temperature check upon arrival
▪ Sign in & answer appropriate COVID screening questions
• All members of the household must be identified
▪ Wear PPE when leaving their designated area (if not entering the pool)
▪ Use hand sanitizer when leaving designated area (if not entering the pool)
▪ Be responsible for their own children doing the same
No guests allowed
Bathrooms
Only 2 people may enter and use the bathroom at a time.
Use proper handwashing techniques before leaving the building.
Snack Bar
Full snack bar will be available….Look for NEW ITEMS!!!
Follow spots on the floor along the window and wait for gate guard to call you forward